As I mentioned
elsewhere
, one of the greatest obstacles for international students on their way for a medical degree are finances. Besides the obvious - astronomically high tuition fees that are not covered by the federal funds for foreigners - there is a lot to pay even before getting admitted to a med school. In this post, all the major expenses are listed, as they are usually covered throughout the entire admission process:
MCAT preparation
Once you decide to take the
MCAT
, you definitely want to pay attention during the
required pre-med classes
, as most of what you learn there you will need for the MCAT. Besides that, however, you should consider dedicating some time to preparation of the test itself - in order to familiarize yourself with the types of questions and to get the general gist of knowledge you will be required to show. For this purpose, I would recommend you to choose at least one of the book packages offered by companies that specialize in test preparation - most of all
Kaplan
,
Princeton Review
and
Examkrackers
(see the recommended ones in the bar on the right). You should be able to get a new set for something little
over $100
, but it might also be a good idea to check for some used ones.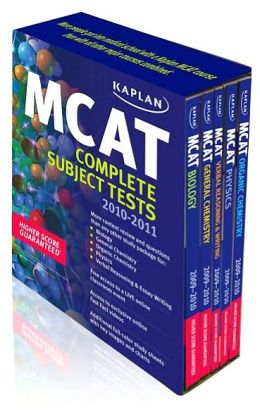 As it is usually not enough to study for this exam for only about a week or two - many students, who need guidance in this lengthy process, therefore take advantage of preparation classes offered by these companies. The price of such course varies between
$2,000
(general course) and $5,700 (1-on-1 tutoring), depending on the intensity of the course. If you decide to go to an MCAT summer camp, expect to pay up to around $8,500 for up to six weeks of intense preparation.
MCAT registration fees
Once you are ready, you need to register. And just like for any other exam, one also needs to pay in order to take the
MCAT
. Unlike US citizens, who are in case of financial need eligible for the
Fee Assistance Program
, foreigners always need to pay the full amount, which is
$270
per exam, but additional fees apply in case you need to change the place or date of your exam. You also need to pay extra $85 if you'd like to take the MCAT beyond the borders of the USA. If you forget to register
earlier than 2 weeks before the exam
date, it will cost you additional $75.
Primary application fees
OK, now you're done with all the testing, and so you need to put all your information together into the
AMCAS application
. Once you are ready submit it, you need to pay the fees in order to have it processed: the basic tax is
$160
, which also includes having your application sent to
one school
. Most students, however, apply to more schools - this will cost you additional
$35 per school
. The nation-wide average number of schools students usually apply to is
around 15
(according to Duke University website), which means the total of
($160 + 14 x $35 =)
$650
.
Secondary application fees
Once you have sent your primary application, you will hopefully hear back from some (or most) of the schools that received your app, to fill in their secondary application. And, of course, also pay for it. The costs for each are between $50 and $125, averaging at around $75. if you hear from, say 12 schools out of the average of 15, you will be charged another
$900
.
Medical school costs
Let's hope you are successful and you are admitted to a medical school of your choice. One question is
how much
you need to pay for your attendance and then, maybe even more importantly,
how
you would like to do that. Below, I will look into all the items you will be likely expected to pay for during your medical studies - and then you can look
here
for some ideas on how to gather the necessary finances.
Different items vary greatly at different schools (and you should definitely check specific schools' websites for more information), but after looking at some of them, I can at least give you some approximate estimates.
(Note that the figures below are as per 1 academic year. A medical school usually takes 4 years.)
Tuition --------------- $45,000
Mandatory fees ------ $5,000
(Health insurance, services, etc.)
Housing and food --- $15,000
Personal expenses --- $5,000
(Includes transportation)
School supplies ------ $2,000
(Including medical accessories)
Total
, cca ------------ $72,000
This amount, of course, varies with each school. Nevertheless, you should be prepared for the total expenses of your 4 years of medical school to reach as high as almost the total of
$300,000
.
Summary
The two major periods of your medical school expenses are those that come during your preparation and then during the medical college itself. The summary below is therefore divided into these two categories:
MCAT preparation, cca ------------------------ $120 (books only, not including any courses)
MCAT registration ------------------------------ $270
Primary App fees, cca--------------------------- $650
Secondary App fees, cca----------------------- $900
Total pre-medical expenses estimate
---
$1,940
Total medical school attendance, cca
---
$300,000